For other foundation can no man lay than that is laid, which is Jesus Christ.
1 Corinthians 3:11
Japan Assemblies of God
Central Bible Church
3-15-20 Komagome
Toshima-ku, Tokyo 170-0003
Tel & Fax: 03-3918-5007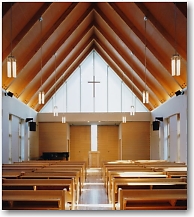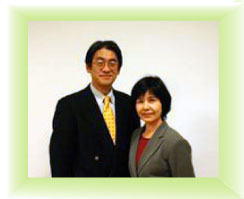 Our Pastors:
Katsuhiro and Keiko Honda Our Pastors:
Katsuhiro and Keiko Honda


Pastor Honda and his wife graduated from Central Bible College in Tokyo. After ministering in Mombetsu, Hokkaido they pastored in Kumamoto, Kyushu for 21 years. In April 2006 they became the pastors of our church. They warmly welcome you!



Sunday Service Sunday Service
Every Sunday 10:30a.m.〜12:00a.m.
English interpretation available.

Sunday School Sunday School
Every Sunday 9:00a.m.〜10:00a.m.


Prayer Meeting Prayer Meeting
Every Wednesday 7:30p.m.〜9:00p.m.


Gospel in the Night Gospel in the Night
Every Friday 7:30p.m.〜9:00p.m.
This meeting is occasionally canceled,
so please contact the church to confirm
the schedule.
---
Please use the form below to send your comments or questions.
Copyright(c) 2006 Central Bible Church, All rights reserved.